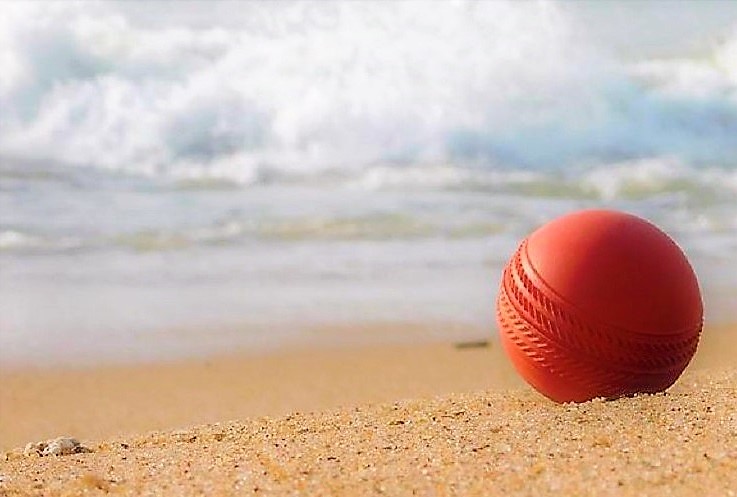 Summer -- it's a time to relax, feel the sun on your face, and enjoy doing all the things you couldn't do while being miserable all winter. If your idea of a relaxing summer day is kicking back with a good book and something to drink, here are a couple of cricket paperbacks that should be as much of a part of your summer as your sunglasses and sunscreen.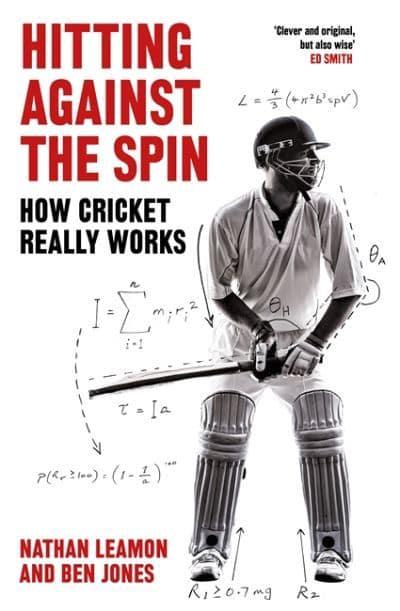 I love stats and I love sports. (I pretty much learned how to read and how math works by studying baseball cards when I was a little kid.) Data-driven decision making has become the hallmark of sports in this country and coaches who have relied on hunches and intuition are slowly finding themselves being nudged closer and closer to the exit doors. This past NFL season, we saw a huge increase in teams going for it on fourth down instead of calling out the field goal or punting team. And in baseball, defensive shifts based on a batter's tendencies have become the norm.
While cricket doesn't have the same history of analytical research, it's getting there. Hitting Against the Spin: How Cricket Really Works by Nathan Leamon and Ben Jones (Constable & Robinson, July 19, 2022, $17.99) is a serious cricket-by-the-numbers look at how a deepened reliance on stats is shaping the way players play and the way teams are built.
The goal of the book is to find those statistical outliers that force us to question what was once considered to be gospel truth. And there's no shortage of topics that the book takes on. Some of the more interesting research involves left-handed batters and how LBW laws and the geometry of the game help them against a lot of right-armed bowling, the ever-evolving risk-reward relationship of using unique players (like a Lasith Malinga) or innovative techniques (like the reverse sweep), and how the different requirements of the shorter versions of the game have affected decision-making.
As Leamon is a stats analyst for the ECB, there's no surprise that the book is heavy on English cricket. And it's not hard to see how analytics, SABRmetrics, and other sorts of number play were vital components of England's 2019 World Cup title.
One criticism: As more and more American baseball fans get into cricket -- and at last count, there were over eleven of us -- the attention to the details of baseball stats could be sharper. The most egregious error was claiming that Ty Cobb was the last player to hit .400 -- and that he did it in 1941. Cobb retired in 1928. It was Ted Williams who hit .406 in 1941. (More importantly, Cobb was a racist and a reprehensible human being. Williams -- "Teddy Ballgame" -- was an American hero who played an important and public role in helping to break down baseball's racial barriers.)
This isn't a quick read. It's a book to be pondered. Some of the chapters can be heady with stats, charts, and analysis, but if you're willing to give it some time and thought, it will make you reconsider the way you look at the game.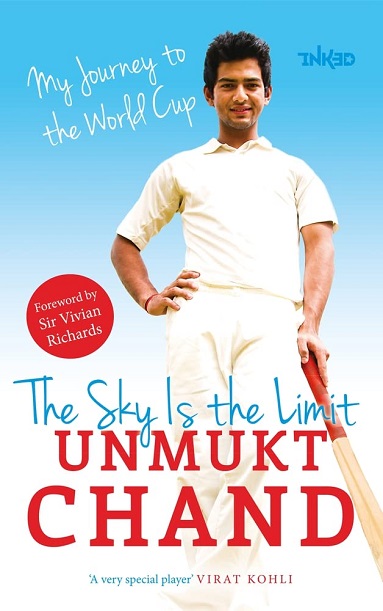 The world works in bizarre and mysterious ways, which is pretty much the only way I can explain how I ended up riding in the backseat of a car in North Carolina having a conversation about writing with Unmukt Chand. At the time, the book he wrote about captaining India to victory in the 2012 Under-19 World Cup hadn't been available in the US. It is now.
Originally published in 2013, The Sky is the Limit (Penguin, $14.95) hit the shelves with some serious clout. Not just anyone can get a front cover blurb from Virat Kohli and a foreword written by no less than Sir Vivian Richards. But leading a team to victory in a World Cup is no small deal – especially in India. Soon after the World Cup, Unmukt was featured in a Pepsi ad with MS Dhoni, Suresh Raina, and Virat Kohli.
The Sky is the Limit takes us from his childhood in Delhi through his early days and school teams straight through to the key tournaments that let Chand develop not only his game, but his leadership skills, as well. Finally, we're taken through the World Cup itself.
While the book progresses linearly, the story is told in two ways -- through Chand's retelling of the events and through Chand's own diary entries . The diary entries are particularly interesting as they obviously weren't written with 20/20 hindsight and capture the true in-the-moment emotions of the young cricketer. The non-diary sections get a little deeper into Chand's own personal philosophies about the game and show a surprisingly deep roster of influences that has him quoting Captain James T. Kirk and referencing Bob Dylan.
Along the way, we're also introduced to Chand's U19 teammates, including Smit Patel who delivered the Cup-winning knock against Australia and who now plays for Minor League Cricket's Manhattan Yorkers and Harmeet Singh of Minor League Cricket's Seattle Thunderbolts.
Of particular interest to American readers may be the focus on how the Indian cricket system works. If you thought it was only Americans who fast-track and start grooming promising athletes at ten or eleven years-old, you'd be wrong. The best young cricketers in India receive elite training at an early age and in his early teens Chand switched to a school that would provide him a better chance at a cricketing future.
Despite his U19 World Cup victory and his stint in the IPL -- Chand, at 17, was the youngest cricketer to ever play in the league -- his career at the senior level never lived up to the lofty expectations. In 2021, Chand relocated to the US to continue his career and in his first full season in Minor League Cricket he captained the Silicon Valley Strikers to the league title. He'll be eligible to play for the USA in the 2024 T20 World Cup. It'll be interesting to see if India's loss will be America's gain. In any event, The Sky is the Limit is an interesting peek into the formative years of one of this country's top cricketers.
© CricAmerica.com/Steve Steinberg 2022