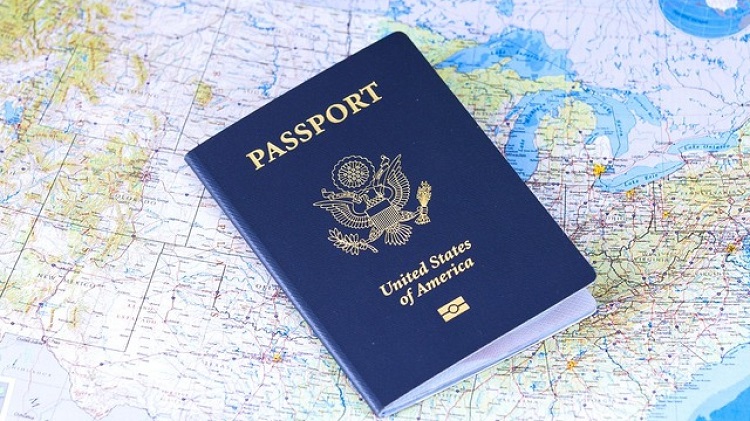 Here in Boston, it's finally looking like spring. Temperatures have hit the 60s a couple of times, the Red Sox have started their season, and I finally put the snow shovel back in the basement -- hopefully -- until next winter. That can only mean one thing: it's almost summer. This summer offers a surprisingly large number of ways to see internationally significant cricket either here in the states or in places not all that far away.
Team USA looks to advance its international status and move closer to a spot in the T20 World Cup to be held next year in Australia. They're headed to a qualifier in Bermuda August 15th to the 25th to take on Canada, Cayman Islands, and host Bermuda, with the top two teams advancing to the next round of qualifiers. And while Bermuda might be a pricey airline ticket in the spring and fall, it's about half the price in the middle of summer. If the USA's One Day International team can do well this week in their qualifier in Namibia, look for the momentum and hype to build for the Bermuda event.
To see some of the best T20 players from around the world, check out the Caribbean Premier League which is slated to run from August 21 to September 27. Schedules haven't been announced yet, but for the past few years, they've played several matches at the Central Broward Regional Park in Lauderhill, Florida. Fort Lauderdale, like Bermuda, can be an expensive flight a lot of the year, but -- happily -- late summer is an exception. I've made it down to Lauderhill the past three seasons and it continues to be one of the highlights of the year. Of course, you can always head all the way down to the Caribbean to check out the action, which is played in Jamaica, St. Kitts, St. Lucia, Barbados, Trinidad, and Guyana.
If you'd rather go north of the border, the Global T20 league will be back for a second year in Canada. Dates and matches haven't been announced yet, but last year the league fielded six teams and all matches were played at the Maple Leaf Cricket Club outside of Toronto. And despite it being its inaugural season, the league managed to bring in some big names like Australians Steve Smith and David Warner, Lasith Malinga from Sri Lanka, Nepalese phenom Sandeep Lamichhane, West Indian heavyweights Chris Gayle and Andre Russell, and the USA's own Ali Khan.
Of course, the real jewel this summer isn't as close and isn't as affordable. The World Cup in England and Wales is the place to be from late May to early July. But a quick look at the ICC World Cup ticket site shows there's not a whole lot of seats left at face value. If you go to the secondary market like Stubhub, be prepared to pay a whole lot of dough depending on what matches you want to watch. India-Pakistan? Be ready to shell out a grand just get into the stadium. And if you want a prime sight line, be prepared to pay two or three times that.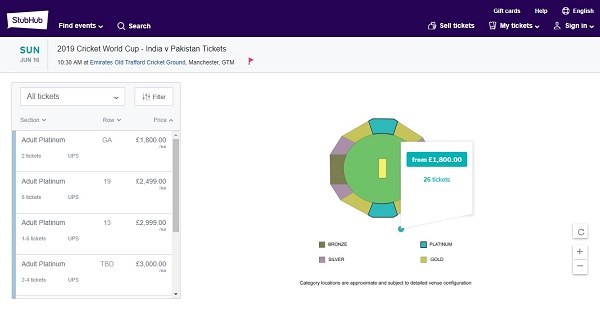 And, hey, as long as I'm fantasizing about going to England and spending way too much money, I'd have to be crazy not to check out the once-in-a-lifetime Red Sox-Yankees series being held at Queen Elizabeth Olympic Park. A killer seat along the first base line will only set me back about 800 bucks.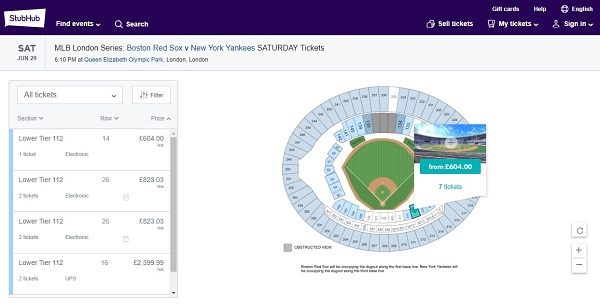 The choice is yours this summer. Take out a second mortgage on the house and head over to Europe for World Cup action or stay relatively local and see an amazing array of world-class, internationally important cricket right in your own backyard.
UPDATE 4/30/19 -- Recent news has forced some Good News/Bad News updates.
On the Good News front, the Global T20 Canada Tournament has announced that it will be back with its second season. The six-team event will be played July 25 through August 11.
As far as Bad News goes, the Caribbean Premier League has announced that it won't be playing any of its matches in Florida this year. League games will be played in the West Indies -- which isn't all that much further away than Florida -- from September 4 to October 12.
To finish on a Good News note, India's tour of the West Indies, which has been rescheduled to fit in between the end of the World Cup and the Start of the CPL is rumored to be featuring two T20 Internationals that will be held in Lauderhill, Florida. If this ends up being the case, these will be tough tickets to get. But they'll be worth it!