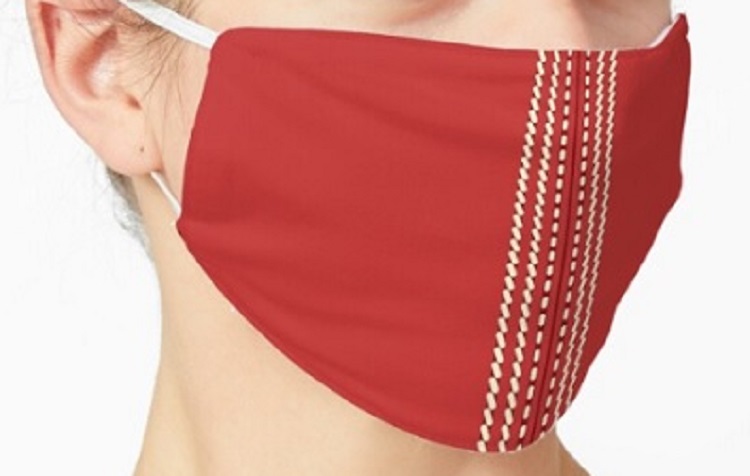 Since discovering the sport in 2016, cricket watching has usually been a solitary thing for me. Being on the east coast means that matches are rarely on in primetime hours. The majority of events happen from early morning until early afternoon, so I usually have Willow or Hotstar on the big screen in my studio with the sound down or off. Orson Welles once said, "We're born alone, we live alone, we die alone." If he was a cricket fan living in the US, he might have added, "And, of course, we watch cricket alone."
The first England-West Indies Test match was amazing for a bunch of reasons. First off, it signaled the return of international cricket in these crazy and unpredictable times. Secondly, it was a great match with lots of drama and momentum swings. Finally, it was the first time I was able to watch cricket with a bunch of similarly misunderstood and out-of-place American cricket fans. At least virtually.
The cricket universe on Twitter is pretty vast. If you're following the right people, you can keep up with just about everything that's going on in the sport anywhere in the world.
The American cricket Twitterverse? Not so much. It's far smaller and far less vocal. There are tweets from folks that actually work in the sport like Peter Della Penna from ESPNcricinfo and Jamie Harrison, who's one of the driving forces in youth cricket in this country. But the voice of fandom is quite small.
How small? Really small. In addition to my goofy ramblings, there's Tim, Nate, Joey Wickets, and another guy whose real name I don't even know, but who travels the world and has seen matches in some wildly far-flung places. And there's maybe a couple of others. But for five days last week -- over Zoom and a Twitter chat -- we were able to watch Test cricket as a group. And it was far cooler than I could have imagined.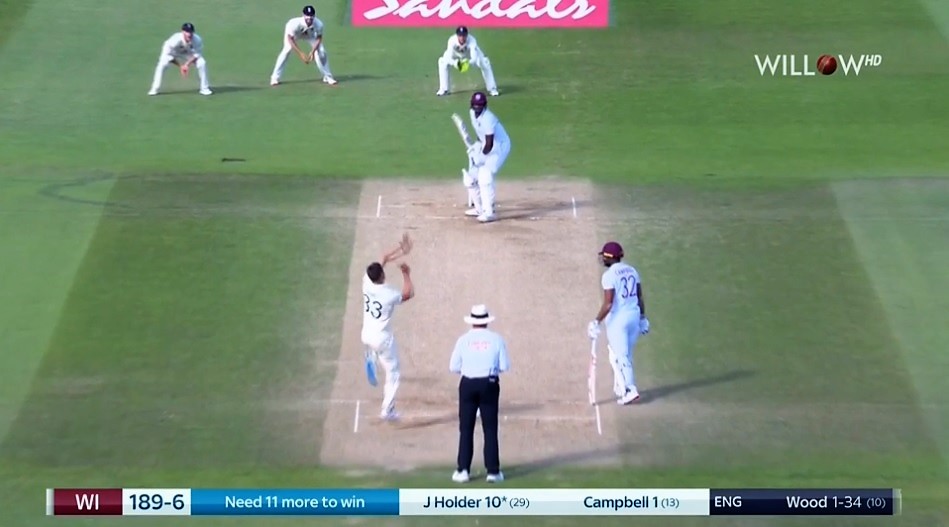 In the few times that I've gotten a chance to experience live cricket, I've loved talking with everyone around me -- whether it was West Indian fans in Lauderhill, Florida or local Bermudians in Bermuda. But there, the conversation was pure cricket. I was some strange visitor that had somehow learned their language. For me, it was cool, though, because I so rarely get a chance to talk cricket with anyone. And the folks I talked to got a kick out of it because they weren't used to hearing about cricket in an American accent.
But watching last week's Test, the conversation was multi-lingual. The cricket talk was great -- especially since everyone else seemed to know way more than me -- but it was how the match was put into context through the filter of baseball, football, and basketball that made it so special.
John Campbell returning to bat after being injured earlier brought out references to Willis Reed and Kirk Gibson. Reed, the New York Knicks great who hobbled out onto the floor injured to fire up team and crowd en route to a Game 7 win in the 1970 NBA Finals and Gibson, who hit a dramatic walk-off home run in the World Series and then limped around the bases. Seeing 6'7" Jason Holder in the crease with a bat brought out comparisons to former 6'10" baseball pitcher Randy Johnson. The play-by-play team prompted jokes about football announcer Pat Summerall and ESPN's Dick Vitale. These are names that probably don't pop up much in cricket conversations in other countries, but here they made total sense.
(I remember my first bilingual -- cricket and baseball -- conversation. I train a tiny, sweet, and very religious woman from South Africa, who knows cricket and, hilariously, has trouble putting a sentence together without including an f-bomb. I had some West Indies match on a few years ago and Windies fielders must have dropped three catchable balls in a ten-minute stretch. Finally, she shook her head disgustedly and then in a very proper South African accent announced, "It's like a whole @%$#&-ing team of Bill Buckners.")
The world right now is far more bizarre than anything that anyone could have predicted. And we have no way of knowing if things are getting better or getting worse. I have no idea what things will be like a month from now, three months from now, or a year from now. But I do know what I'll be doing for the next two England-West Indies Test matches.