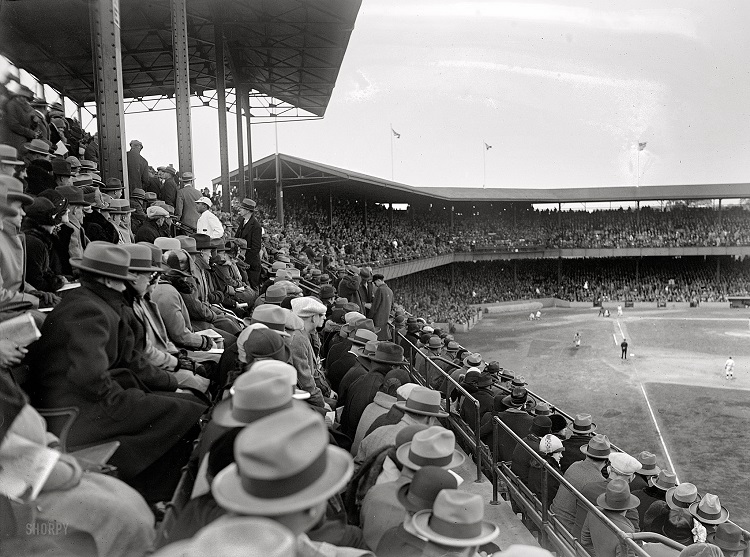 If You Repurpose It, They Will Come
One of the hurdles that cricket in this country has faced is the lack of international-quality grounds. If you wanted to stage any ICC-sanctioned cricket in this country in front of a large crowd, you had to go to Lauderhill, Florida. All that changed this week when it was announced that AirHogs Stadium in Grand Prairie, Texas was going to be converted from a minor league baseball stadium into a cricket ground. This means that by 2022, there'll be two world-class cricket facilities in the States. But that might not be the end of the expansion. Due to the economics of baseball, the COVID pandemic, and the growing popularity of T20 cricket, Grand Prairie, Texas might just be the tip of the iceberg.
Even before COVID wreaked havoc on the world, minor league baseball was in trouble. It was estimated that a quarter of the roughly 160 MLB-affiliated teams would face questionable futures. And when you factor in that almost all of minor league baseball's income is based on attendance and concessions -- as opposed to large national and local TV contracts -- it throws even more teams into economic limbo as pandemic-related issues will continue  to affect the way we watch games in 2021. This is even more true for independent teams like the AirHogs who weren't affiliated with an MLB team. While this is an incredibly dire situation for baseball, it may end up being a boon for cricket.
If more teams disappear or are phased out by either Major League Baseball or the economy, more of these small stadiums will end up going unused. And these are perfectly sized venues for cricket. For all its faults, I love Central Broward Park in Lauderhill. Yes, the place has its quirks -- if it's possible to run out of something, Lauderhill will run out of it -- but it's still one of my favorite places on the planet. It was where I watched my first live cricket in 2016 and where I've made some good friends and had thousands of laughs. That said, other than the West Indies-India matches last summer, I've never seen the place full. The CPL managed to fill up about two-thirds of the 9,000-seat stadium the three years I've attended games there.
AirHogs Stadium holds around 5,500 spectators. In fact, that's about the norm for a lot of minor league parks. While CPL matches were a party with a less-than-full stadium, they would have been even more intense and insane in a packed house. I don't think this was lost on the group that's taking over the repurposing of the stadium in Grand Prairie. The AirHogs announced they were leaving the American Association of Independent Professional Baseball in late October and by mid-November a deal was in place that has the city of Grand Prairie and USA Cricket each putting roughly $1.3 million towards the renovation.
Interestingly enough for cricket fans, the areas that might be affected most by the loss of baseball teams also happen to be some of the places where cricket is the most popular: Florida, the Mid-Atlantic, and Texas. The loss of Single-A and short-season minor league teams in these areas could greatly and swiftly impact the growth of cricket. (Closer to home, it'll be interesting to see what happens to 5,000-seat LeLacheur Park in Lowell, Massachusetts, 20 miles out of Boston. The Lowell Spinners, a Red Sox affiliate since 1996 were one of the teams marked early on for elimination by Major League Baseball.)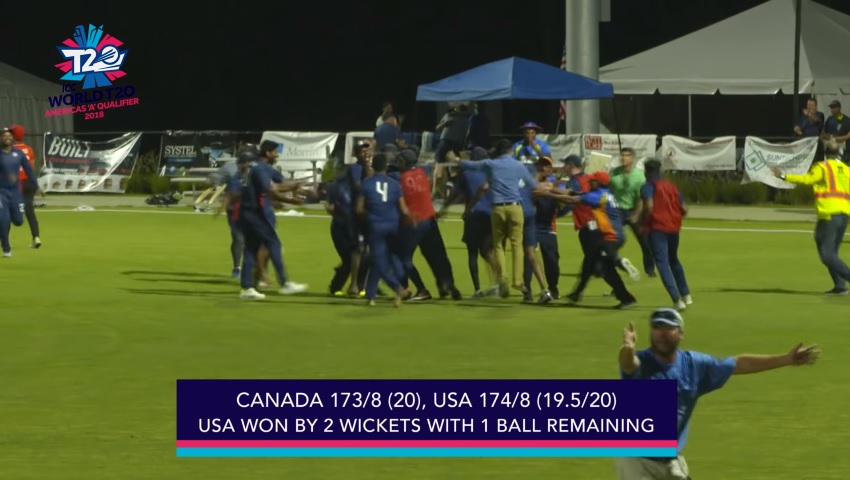 So much of sports is optics and perception. Look at one of the biggest highlights of USA Cricket from the past few years: Steven Taylor's clutch last-over heroics against Canada in a T20 in North Carolina. Yes, it was cool to be able to watch it live online and see the crowd ringing the boundary run onto the pitch, but how much bigger of a national sports story -- and how much more of a SportsCenter moment -- would it have been if that had been played in front of a few thousand folks in a dedicated cricket stadium?
The goal for CricAmerica has always been to help grow the game of cricket by making it more accessible and understandable to sports fans in this country. And I'd be lying if I said I wasn't excited about the possibility of several world-class cricket grounds in this country. But as a baseball fan, I'd also be lying if I said that cricket's potential growth at the expense of baseball doesn't hurt a bit.