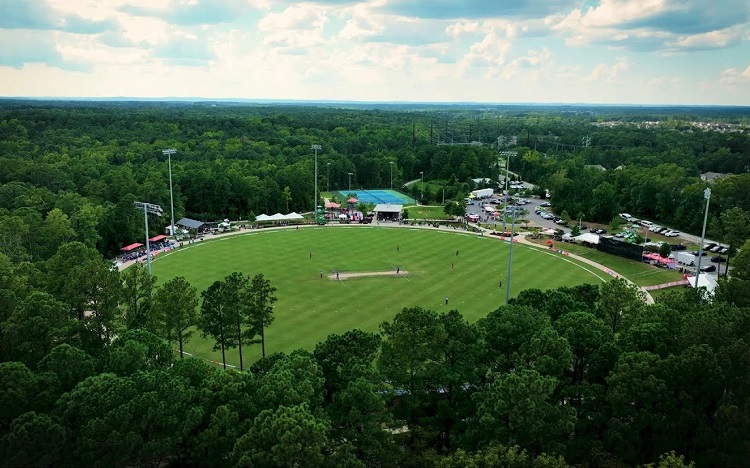 Minor League Cricket Week One Replay
The 2023 Minor League Cricket season got underway this past weekend and about half of the league's 26 teams saw some action. New this year is the four-day Minor League Cricket weekend. Last year, the league experimented with the occasional Friday night game, but this year they're throwing everything we know about the traditional work week out the window by scheduling a whole mess of games on Fridays and Mondays. So, if you haven't told those you work with that you might not be as productive on Mondays and Fridays as you have been in the past, now might be a good time to do that.
While rain was a factor in a couple of games -- Saturday's Chicago Tigers versus Chicago Kingsmen match and Monday's Philadelphians versus New Jersey Somerset Cavaliers match were washed out -- the eleven matches that did take place gave us a hint that MiLC 2023 might not be just a continuation of MiLC 2022. The SoCal Lashings, who won only four matches in both 2021 and 2022, have already won twice, including a victory over perennial powerhouse and the still-stacked Silicon Valley Strikers. Behind the hitting of rookie opener Ruben Clinton -- 64 from 55 balls -- and a balanced bowling attack that saw four players snag multiple  wickets, the Lashings took down a Strikers squad that includes Major League Cricket's Saurabh Netravalkar, Shehan Jayasuriya, Lahiru Milantha, and Team USA's Rahul Jariwala. Southern California teams haven't fared all that well in the league up until now -- the SoCal Lashings, San Diego Surf Riders and the now-defunct Hollywood Master Blasters combined for a woeful 19-68 record in 2021 and 2022. It'd be a big plus for the league to have a western power that wasn't located in the Bay Area or Seattle.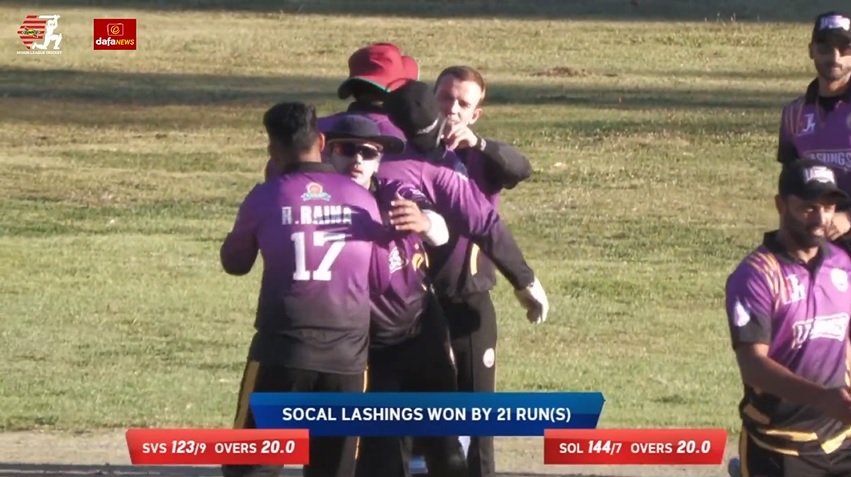 Week Two promises more excitement as we'll get a chance to see former India U19 and Silicon Valley Striker captain Unmukt Chand in his new role as part of the Atlanta Lightning. We'll also get to see the pre-season favorites, the Dallas Mustangs, take the field. The Mustangs have an embarrassment of riches as the squad fields more than half a dozen players with Major League Cricket experience -- Andries Gous, Corey Anderson, Ehsan Adil, Hammad Azam, Nauman Anwar, Nosh Kenjige, and Sujith Gowda.
The Hot List --
Sarbjeet Ladda. While Ladda only got into one game with the MLC champs MI New York, it doesn't look like he had much rust to shake off. He took four wickets in two games for the Baltimore Royals against the Morrisville Raptors to start the year. He's been among the leaders in wickets over the past two Minor League Cricket seasons with 56.
Chandrapaul Hemraj. Hemraj, who put up the league's high score with 130 in 2022 has hit the ground running this year. He scored 56 in his sole game this year with the New Jersey Somerset Cavaliers, but more impressively, he's grabbed the early lead in sixes, cranking out seven of them in Week One.
Trevon Griffith. The former Empire State Titan and St. Louis American is off to a flying start with the Morrisville Raptors. In two games, he's put up scores of 52 and 77 not out to grab the early league lead in runs scored and help the Raptors split a pair of games against Baltimore.
Nicholas Pooran. OK, technically nothing to do with MiLC, but Pooran almost single-handedly took MI New York over the line last Sunday, smashing 137 not out from 55 balls to down the Seattle Orcas and win the Major League Cricket title. So, what do you do for an encore? You spend the next Sunday going 67 not out from 40 to help the West Indies go up 2-0 in their five T20I series against India.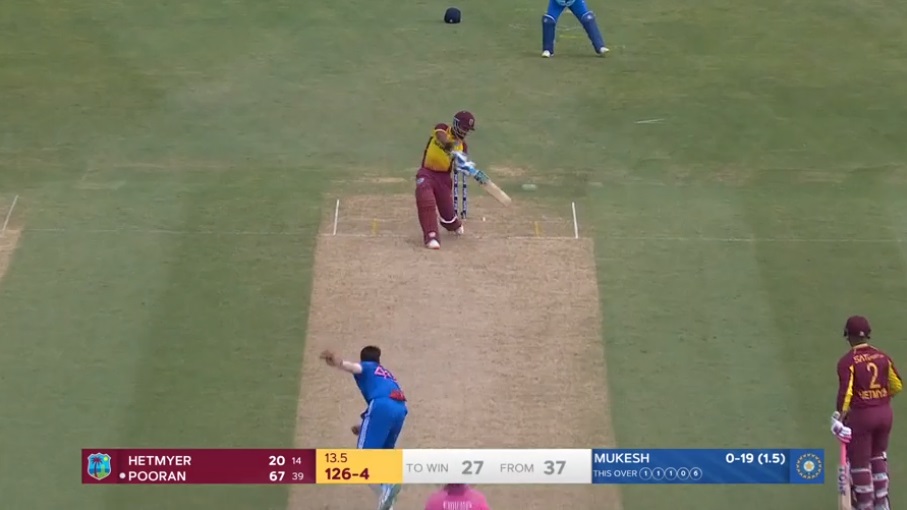 The Cold List --
The Spirit of Baseball. Baseball fights usually have as much action as cricket fights (which don't really seem to exist). Generally, it's just a lot of posturing and jostling and rarely are punches actually thrown. Saturday night, though, not only were clean punches thrown, but there was a clean knockdown. Cleveland's Jose Ramirez sent the White Sox' Tim Anderson to the deck with a looping right.
© CricAmerica.com/Steve Steinberg 2023