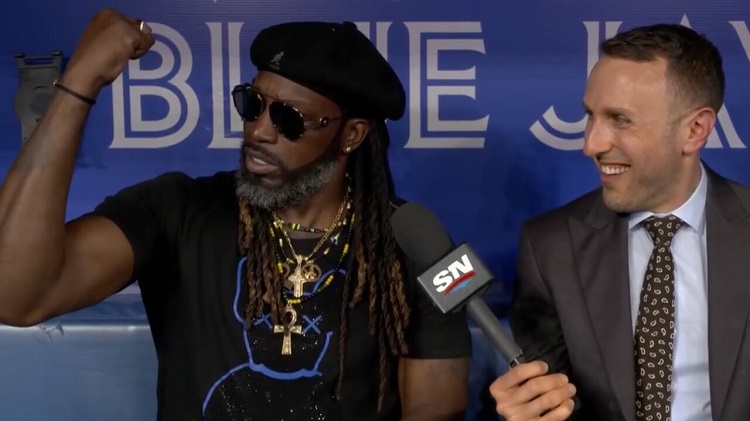 It was a fun day for the planets to align and for baseball and cricket crossovers to happen in London and Toronto. If you're a fan of both sports -- and why wouldn't you be? -- it made for some surreal viewing.
Major League Baseball's London Series resumed after a few years of COVID delays to bring the St. Louis Cardinals and the Chicago Cubs to London Stadium. The National League rivals have been banging away at each other for over a hundred years, but this was the first match up played on foreign soil. The Cubs ended up winning the first game of the two-game series 9-1. And while that's a relatively high-scoring game by MLB standards, it may have left some British fans wanting. The previous London Series -- featuring the Boston Red Sox and New York Yankees in 2019 -- was far more of a Home Run Derby by comparison. The Yankees beat the Red Sox 17-13 and 12-8 in very un-baseball-like scores. That said, it was still pretty cool to hear the British call of Danby Swanson's ninth-inning blast.
British -- and any Australian -- fans were also rewarded by seeing ceremonial opening pitches thrown out by Jimmy Anderson and Nathan Lyon, who are in town for the ongoing Ashes series.
The Toronto Blue Jays' Cricket Day at the Park brought in West Indies legend Chris Gayle to throw out the ceremonial first pitch before the Blue Jays took on the Oakland A's and to act as the ambassador for the day's events. It was definitely a kick to see the Universe Boss mixing it up with the likes of Vladdy Guerrero jr. and Bo Bichette. Gayle impressed many of the players with a strong showing in the batting cage and brought the heat with his opening pitch.
Worlds Collide 🏏➕⚾️

Cricket LEGEND Chris Gayle met Vladdy, Bo and your Blue Jays! #NextLevel pic.twitter.com/O9ke6VSFcB

— Toronto Blue Jays (@BlueJays) June 24, 2023
Chris Gayle's first pitch was absolutely MONEY pic.twitter.com/MejPB0YkuU

— Vivek Jacob (@vivekmjacob) June 24, 2023
With Major League Cricket beginning in just a few weeks, it would be great to see more of this type of crossover to generate a bit more interest in the new league in this country. Texas, Los Angeles, New York, Seattle, San Francisco, and Seattle all have at least one MLB team playing in their areas, so -- hopefully -- some sort of arrangements can be hammered out.
© CricAmerica.com/Steve Steinberg 2023