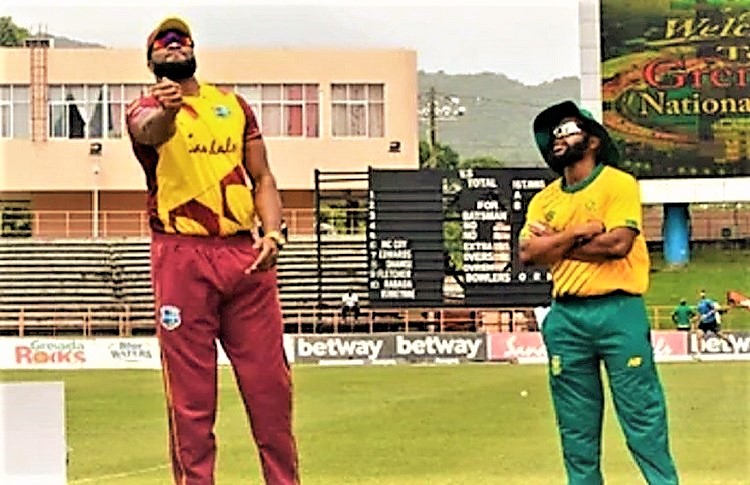 First off, I'm a huge fan of West Indies cricket. Roughly half the clothing I own says either "Digicel" or "Sandals" on it. And if I had three kids, they would be named Christopher, Henry, and Gayle regardless of their genders. That said, despite the Windies' somewhat soul-crushing 3-2 loss in their T20 series against South Africa, there was something very uplifting and empowering about seeing Proteas' captain, Temba Bavuma, shaking hands with West Indies skipper, Kieron Pollard, when everything was over. The winning captain, at 5' 4", was a foot-plus shorter than the 6' 5" Pollard.
As a fellow diminutive dude, this is one more reason why I love cricket. Most sports are a big man's domain. The height of the average NBA player is around 6' 8". Sure, you have the very occasional player like a Muggsy Bogues (5' 3") or Spud Webb (5' 6"), but no franchise is ever going to build a team around a 5' 6" guy. Baseball has Jose Altuve (5' 6") and Marcus Strohman (5' 7"), but again, they're in the tiniest of minorities (pun possibly intended). Most fans' attention is on big men like Mike Trout, Aaron Judge, and other literally larger-than-life players.
And that brings us back to cricket. Sachin Tendulkar wasn't just a good player that happened to be 5' 5"; he was one of the best players ever at 5' 5".
Mechanically, a taller player is going to be able to hit the ball farther and harder. Longer legs can generate more rotational power and longer arms can create more bat speed at impact. Mushfiqur Rahim at 5' 3" simply can't generate the same bat speed and power as Andre Russell at 6' 1". Despite this, the former Bangladesh captain has put up numbers that any cricketer would envy. A possible reason: a shorter player may be better able to defend the wicket than a taller player. In baseball, the strike zone is relative to the individual player. In cricket, the wicket size and location are constants. And if you're 6-foot-plus, you may be able to crush a ball in your sweet spot, but it can be tougher to defend a wicket that only comes up to your knees.
And on the other end of the pitch, Mitchell Starc (6' 6"), Pat Cummins (6' 4") or Kagiso Rabata (6' 3") can -- based purely on physics -- generate more ball speed as a bowler than, say, a Rashid Khan at 5' 6". But, again, where batting isn't all about power, bowling isn't all about speed. Khan is perhaps the game's most dominating spin bowler. And Tabraiz Shamsi, the South African spinner who stymied the West Indies in the T20 series, is only 5' 7".
Of course, height has nothing to do with one's grit, toughness, and determination. Bavuma doesn't have the same type of numbers as the game's elite players, but if you watched the way he played the field versus the West Indies, you saw his tenacity on just about every ball hit his way. Oh, and he also captained his team to a series victory over the defending World Cup champions.
To quote Twain: "It's not the size of the dog in the fight; it's the size of the fight in the dog."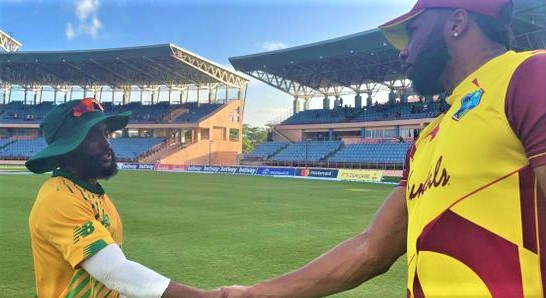 © CricAmerica.com/Steve Steinberg 2021