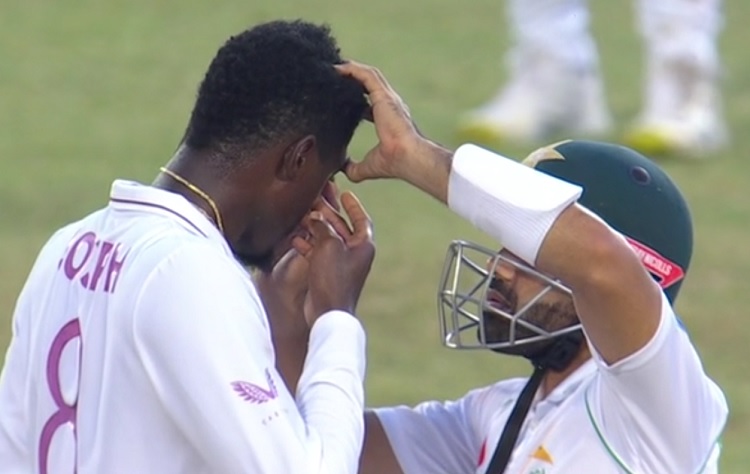 I've been watching American sports for about a thousand years at this point. As a result, there are things I've come to expect: Tom Brady will find a way to win, the Orioles will find a way to lose, and pro athletes will always receive a level of medical care and attention that most of us will never know. So, when Alzarri Joseph staggered to a stop after a bug had gotten into his eye during his run up on the first day of the current Test against Pakistan, I was expecting an army of latex-gloved trainers to surround him with every type of eye drop, eye wash, and eye pump in the Caribbean.
But the first two people that came to Joseph's aid weren't from the West Indies medical or training staff. The first two souls that came in to help were the two Pakistani batsmen -- Mohammad Rizwan and Faheem Ashraf. Rizwan immediately began looking into Joseph's eye to see if he could locate the intruder. And, eventually, West Indies captain Kraigg Brathwaite showed up with a towel and -- with Rizwan holding Joseph's eye open -- got rid of whatever flying creatures that had been causing the bowler pain.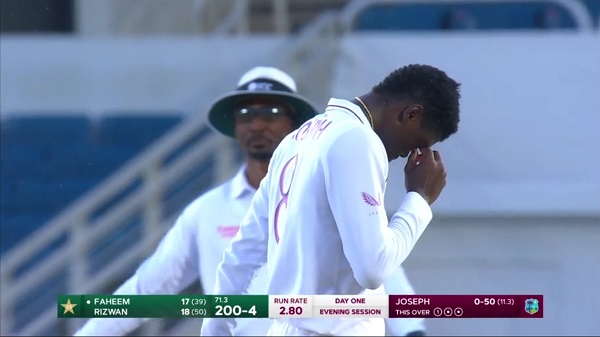 After my initial realization that there probably wasn't going to be anyone from the West Indies staff coming out to check on Joseph, it dawned on me just how fast Rizwan was on the scene and helping.
I've always heard and read about the Spirit of Cricket and it's always made me smile when I see a member of the fielding team tie the shoes of one of the opposing batsmen. But I assumed it was more of a veneer than anything -- a nod to a more civil and humane time. This, though, wasn't just lip service and the ceremonial wishing your opponent well; this was going above and beyond. For a moment, it was very easy to forget that these were two teams competing against each other on a world stage. For a moment, it was like eavesdropping on a pick-up game among friends.
Coming from an MLB, NBA, NFL background, this was an incredibly foreign experience. No one on the Yankees is going to be a first responder for a minor injury to a Red Sox player and LeBron isn't going to be doing emergency eye exams on Kevin Durant.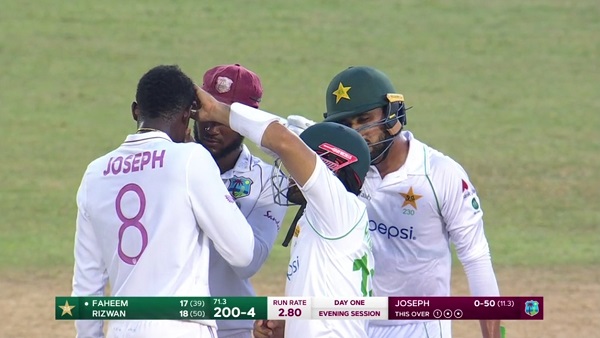 So often in sports, the more we know about various players, the less likely we are to keep them on the pedestal which the media and fanbase have placed them. We realize that while they may be great at whatever sport they play, off the field, they may not be the most splendid of people. Here, though, the opposite happened. I was well aware that Rizwan was one the top batters in the world across all formats, but to see him react so quickly to an opposing player in distress -- when he could have just as easily used the time-out to rest or discuss strategy -- it's hard not to have even more respect for the man.
© CricAmerica.com/Steve Steinberg 2021