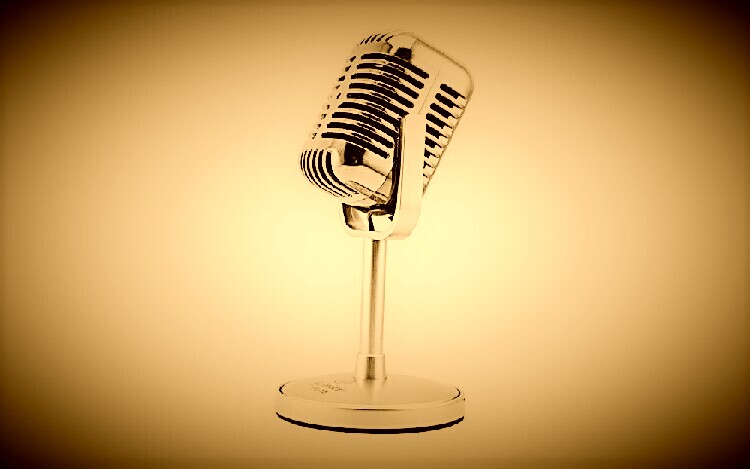 The recent -- and Covid-shortened -- series between the USA and Ireland gave cricket fans in this country a lot of "firsts" to celebrate. It was the first T20 victory against a full-member nation in USA history. It also marked the first appearances of several new USA Cricketers including Vatsal Vaghela, Ryan Scott, and Marty Kain. (And we would have seen the debut of Rahul Jariwala had the ODI matches not been canceled.) Flying under the radar during all of this, though, was another impressive debut. While Aaman Patel didn't score a single run or take a single wicket, his voice from the commentary box is something that fans of Minor League Cricket, Major League Cricket, and USA Cricket are going to be hearing a lot of for years to come.
Aaman's international announcing debut was a memorable one. He came into the broadcast of the first T20 early, joining veteran announcer and USA Cricket's media head Andrew Leonard on the broadcast, and -- without missing a beat -- helped chronicle the USA's historic first innings as if he'd been doing it for decades. The striking part is that he's only 18.
I first met Aaman last fall in Morrisville, North Carolina during the Minor League Cricket finals weekend and was immediately impressed with his voice. I looked around the ground for the chain-smoking, 40-something ventriloquist who had to be casting that deep and resonant voice into the lanky body of the 18-year-old announcer, but there was none to be seen. I remember my first words to him: "Wow. Nice pipes."
But while a killer voice may help get your foot in the door of the commentary box, if that voice isn't adding anything to the broadcast, your career in the booth won't be a long one. But Aaman knows what he's talking about -- whether he's talking about cricket, basketball, football, or just about any other sport. And he can continue to get better for another ten years and still be under 30.
"My dad's a sports junkie, so growing up, sports was always on," says Patel. "And I've always been fascinated by the voices behind the game -- like Jim Nantz and Al Michaels. I used to wake up in the morning and watch Sports Center instead of watching Disney Channel."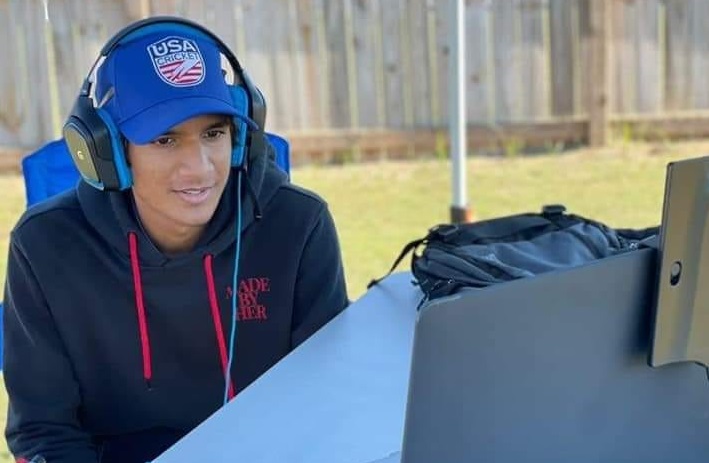 "During my junior year of high school, college applications were coming up and I was like 'Man, I have no idea what I want to do with my life,' but I've always had this passion. So, I figured, let me just go all-in."
He started a sports podcast in 2019 and hoped for the best. "I thought if it clicks, it clicks. And if it doesn't, then I'll find something new. People started to pick up on what I was doing and then I realized I'm kind of good at this. Maybe I have something going."
But Patel isn't just trusting his instincts on how to maneuver the world of broadcasting. He recently transferred from a community college to UNC-Chapel Hill to pursue a degree in Broadcast Journalism, becoming the very rare college kid who already has professional experience in his chosen field before attending a single lecture.
Aaman's focus on cricket seems almost predestined. "Cricket's been a big part of my life even before I came into the world. The day my mother went into labor with me, my dad finished a match he was playing and then came to the hospital."
The Morrisville native didn't have to go far to find his first high-profile gig. Before the exhibition Minor League season in 2020, he emailed the Morrisville Cardinals and let them know about his podcast and some work he did for an earlier tournament. They let him call a couple of matches, liked what they heard, and had him back for the 2021 season.
And that led to his biggest job so far -- calling USA versus Ireland for a global audience. "I'd met a lot of great people through minor league cricket and that led to me contacting USA Cricket. Originally, they said they could use me on their media team. Then they called me the night before the first T20 and I guess there were some issues going with some of their crew. They said, 'If we can get you a ticket, would you fly down and be ready to do the first T20 tomorrow?' Coolest phone call ever! They booked the ticket, I went to bed, got up, flew down to Florida, and did the first T20."
Doing commentary is a science and an art. You have to completely set up the scenario -- what each ball means to the bowler, the batsman, the fielding team, and the batting team -- all in the time between a play ending and the bowler beginning his run up.  It's about pacing -- not talking too much and not allowing too much silence. It's about adding insight without simply stating the obvious. And, ultimately, it's about making the viewer more knowledgeable about the game on the field. This doesn't just happen naturally. It comes from years of watching -- and really paying attention to -- every sport from basketball and football to cornhole and whatever else ESPN is claiming to be a sport these days.
"I always wanted to learn as much about sports as I could. That's always been my approach. I want to know why someone did something. It's not enough to know that they did something; I want to know why they did it."
And that's an especially important quality for someone calling cricket in this country. There are already a ton of cricket fans watching the game in the US. But for the game to make it to the next level, it's going to need a lot more fans -- fans who may initially find the sport somewhat cryptic.
"Growing up in the States, you say 'cricket' and people think you're talking about the bug. I've sort of navigated this my entire life. I guess it's sort of second nature at this point. I've been explaining cricket to people since I was in the second grade. Now, it's just on a bigger stage."
© CricAmerica.com/Steve Steinberg 2022