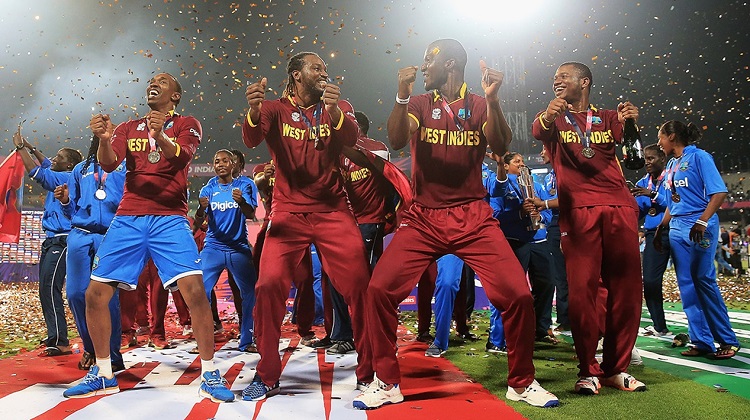 Almost exactly a year ago, I wrote about how cricket had a unique opportunity to make inroads in this county because the four major sports were still in turmoil about how they were going to start -- or restart -- their seasons. At the same time, I also expressed doubt that anything would happen because none of the major media players really seemed to care about this potential chance to elevate the game here.
Apparently, ESPN did care. And they did something about it. The Worldwide Leader in Sports signed a five-year deal with Cricket West Indies to carry matches on ESPN+, a streaming service with close to 14 million subscribers. (When I wrote about the deal back in February, that number was closer to 10 million.) This summer, ESPN will get to see if its investment pays off in added US viewership numbers. The Windies host South Africa, Australia, and Pakistan in almost non-stop action from June 10 until the last week in August.
There's no shortage of great cricket scheduled to be played over the next few months. New Zealand and India will face off in the UK in the finals of the World Test Championship and England will host a revolving door of guests -- New Zealand, Sri Lanka, Pakistan, and India -- through the end of the summer. But it's these matches in the West Indies on ESPN+ that may be the most important for the future of the game in this country. And there are specific reasons why.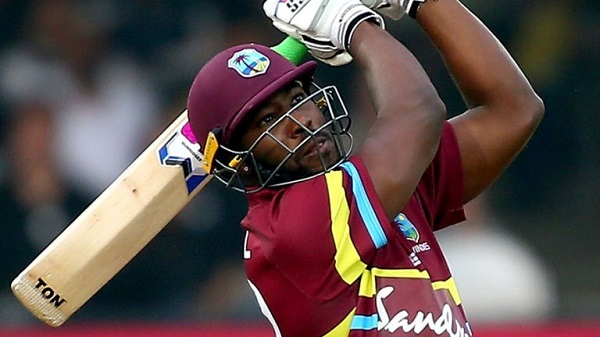 For one thing, it's the only cricket that a lot of sports fans in this country have already paid for -- whether they know it or not. If cricket is going to grow among existing sports fans here, it has to be available and it has to be easy to find. Having it be just a few clicks away in almost 14 million households is a major step in the right direction. If folks can access cricket as easily as they can episodes of The Mandalorian or Schitt's Creek, a major hurdle has been removed.
Secondly, matches take place at convenient, viewer-friendly times. There's something cool about the global nature of cricket and there's definitely something unique about a sport that's played 24/7. I've probably watched -- or recorded -- more middle-of-the-night action from places like Australia and Bangladesh than I'd like to admit. But if you really want to watch a sporting event, it's much easier to do if it's taking place when you're actually awake. While the T20s against Pakistan are 11:00 am starts so they can be seen live and in primetime in Pakistan and India, the rest of the schedule is designed with a western hemisphere audience in mind. Back-to-back Friday and Saturday night T20s against Australia on July 9 and 10 have already been circled on the calendar.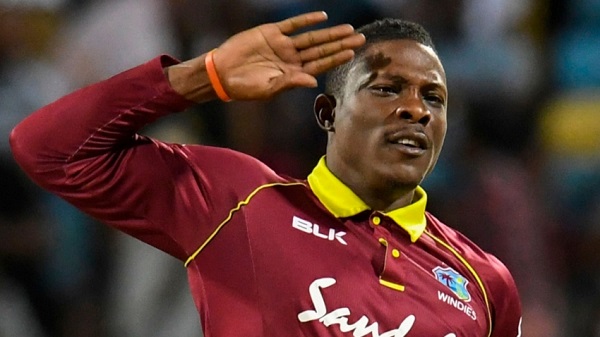 Thirdly, it's the West Indies. If one of the beliefs about cricket in this country is that it's a stodgy game by stodgy players, Windies Cricket will change a lot of minds. Especially when you look at the T20 roster. Chris Gayle, alone, is worth the price of admission. Yes, he's slowing down and he's not nearly the six-machine he once was, but his flashes of power and brilliance on the field and his Universe Boss persona off the field transcend the sport. Throw in Andre Russell -- one of the greatest T20 players in history -- and world-class crowd favorites like Dwayne Bravo, Sheldon Cottrell, and Shimron Hetmyer and you have an extremely likeable side.
Finally, all of this ESPN+ programming leads right up to the start of the Caribbean Premier League at the end of August. In a perfect world, after watching almost three straight months of Windies cricket, folks will be ready to pull the trigger on a Willow subscription to be able to watch the CPL, which -- in case you didn't know -- is one of the coolest sporting events in the world.
At this point -- at least in my mind -- ESPN has created a cricket fan for life.