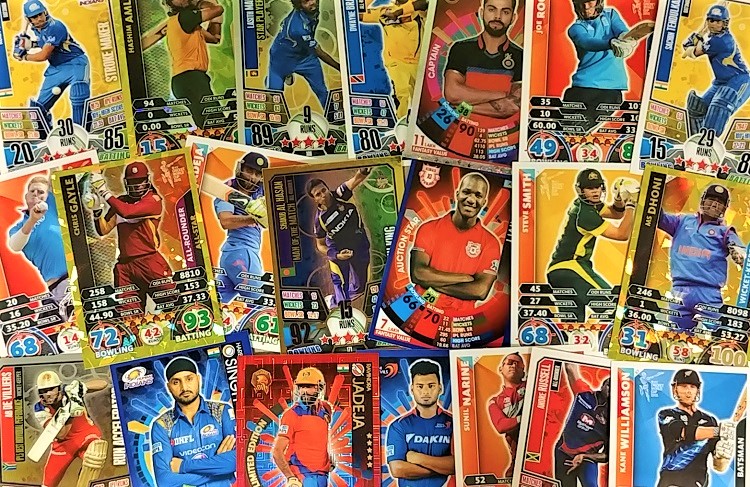 Got Him. Got Him. Need Him. Part III
If you've read my previous blogs -- or if you've ever been in my basement -- you know that I like to collect stuff. I've written about both current and vintage collectable cricket cards in the past and I've been lucky to be able to grow my own collection thanks to eBay and some cool like-minded folks I've met online. Happy to report that Topps is back with its first set of Cricket Attax cards since the 2017-18 set. And, yes, that's same Topps that's been releasing sets of baseball cards in the states since 1951. This year's version celebrates the inaugural season of The Hundred. And while you might not be a fan of the new cricket format, you will be a fan of the cards.
First off, I don't really understand The Hundred. From a marketing point of view, yes, it's novel and different, but is it really that novel and different enough to make anyone care? If you're not into T20 cricket, I don't see how eliminating 20 balls per side will change anything. I mean, if you're not into basketball, switching from twelve-minute quarters to ten-minute quarters isn't going to sway you much. And if you're not into giraffes, a giraffe with a slightly shorter neck probably won't change your mind.
(And for stats fans, this tweak on an existing format completely messes with any stats based on a traditional six-ball over.)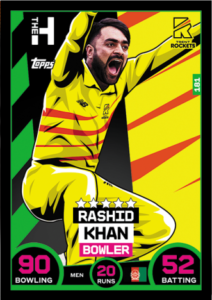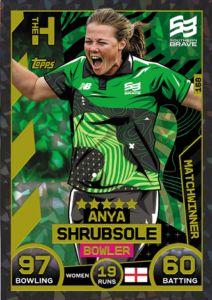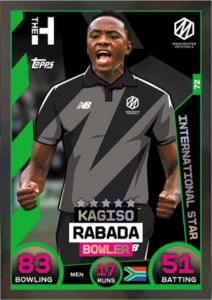 But, hey, as far as the cards go, they're pretty cool. They have this funky hybrid photo/cartoon look to them. This is a nice change up from the ho-hum 2017-18 set in which an overwhelming majority of the cards featured the same uninspired, from-the-waist-up, arms-folded-across-the-chest shot of players. The cartoony aspect was also a necessity. While the ECB has been talking about The Hundred for what seems like years at this point, the upcoming season will be its first. As a result, Topps didn't have the luxury of being able to use actual photos of players in their Hundred uniforms.
Like previous editions of Attax, cards will be broken up between base cards and more scarce foil cards. Size-wise, the 2021 set's 224-card total is pretty similar to the 221 cards in the 2017-18 IPL-based Attax set and will feature both men and women players from the eight teams in the league. (The 2017-18 set also featured a number of Limited Edition cards, a separate set of 25 Auction Day Signing cards, and a small subset of perforated stand-up cards. No word yet on how many bonus cards or subsets the 2021 edition will have.)
I ordered a box directly from Topps UK and even with shipping it wasn't out of line with what I would pay for a box of baseball, football, or basketball cards from my local hobby store. According to the site, international shipping could take 28 days or more, so -- hopefully -- cards show up right around the time that The Hundred kicks things off on July 21.
I'll keep you updated!