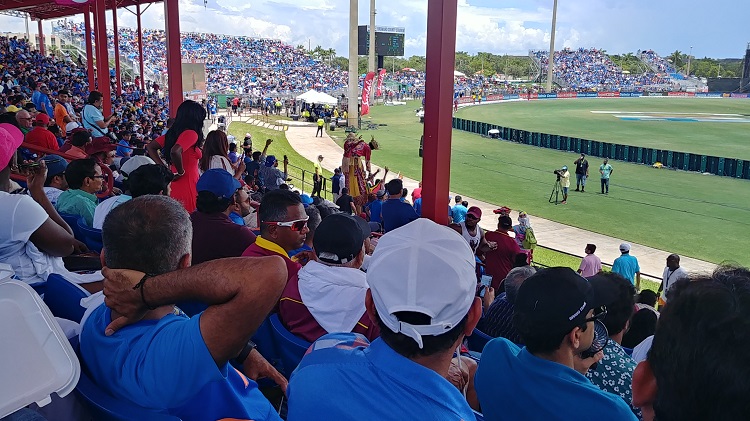 There's Still No Off-Season!
A year ago today, I wrote the first of many blogs that would eventually become the cricamerica.com website. My goal was -- and still is -- to introduce, explain, and demystify the game of cricket for sports fans in this country who may not know much about it. My take is that if someone can get even one-tenth the joy I get from the sport, they'll be a fan for life.
I've been busier than I thought I'd be writing the follow-up to "Fix Your Body, Fix Your Swing," a book on golf strength, conditioning, and biomechanics published a few years ago, so blog posts have been slower of late. But I wanted to commemorate the first anniversary of the site.
I discovered cricket in 2016 and my original goal was to have it be something that I could watch during the winter when baseball wasn't being played. It's done that…and a whole lot more. And this past year was no different.
After the Red Sox won the World Series last year in what was the greatest baseball season in the recorded history of man, I was expecting an emotional letdown. But a handful of series held me through until the new year and then the darkest and coldest days of the winter were made much warmer by watching the West Indies dominate England in a three match Test series. The Bangladesh Premier League and the Pakistan Super League meant that I'd have daily matches to put up on the big screen right up until baseball season began.
And just as it has for the past three years, my cricket watching didn't wane despite the fact that the Red Sox were now back on the field. The Indian Premier League went down to the final ball of the final game. Three straight months of just about daily late morning T20 gave way to daily late morning 50-over matches when the World Cup began in May. And that event also went down to the final ball of the final game.
The Ashes soon followed and provided me with one of the most frustrating predicaments I've encountered since becoming a cricket fan: how to explain to non-cricket followers just how mind-bogglingly heroic Ben Stokes' innings at Headingley was. There's simply no equivalent in for what he did in baseball, football, basketball, or hockey.
And that led into my favorite cricket of all: the Caribbean Premier League. I know it's not the highest caliber of T20 leagues, but it's the only one that's happening in the same time zone as me. It's cool to be able to watch an IPL game every day at 11:00 in the morning, but there's something very cool about being able to sit on my couch at night, have a beer, listen to the bugs chirping outside, and watch favorites like Chris Gayle, Sheldon Cottrell, and American Ali Khan.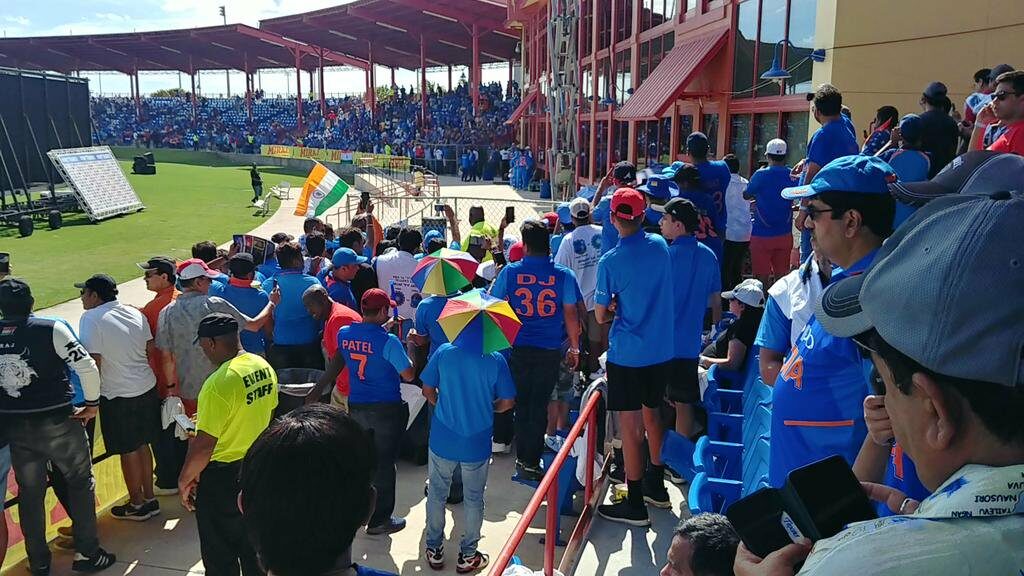 As far as travel went, it was kind of a drag that the CPL didn't play any matches in Florida this year, but I did make it down to Lauderhill for the two Windies-India T20 matches. And if you check out the picture above, it wasn't exactly the kind of home field advantage that the West Indies were hoping for. It was my first time watching international cricket in person and I met a ton of cool folks. (And in fine Lauderhill tradition, the facility quickly ran out of beer, water, toilet paper in the women's room, and just about anything else that it's possible to run out of.)
The travel highlight of the year was to Bermuda for the Americas qualifier for the 2020 T20 World Cup in Australia.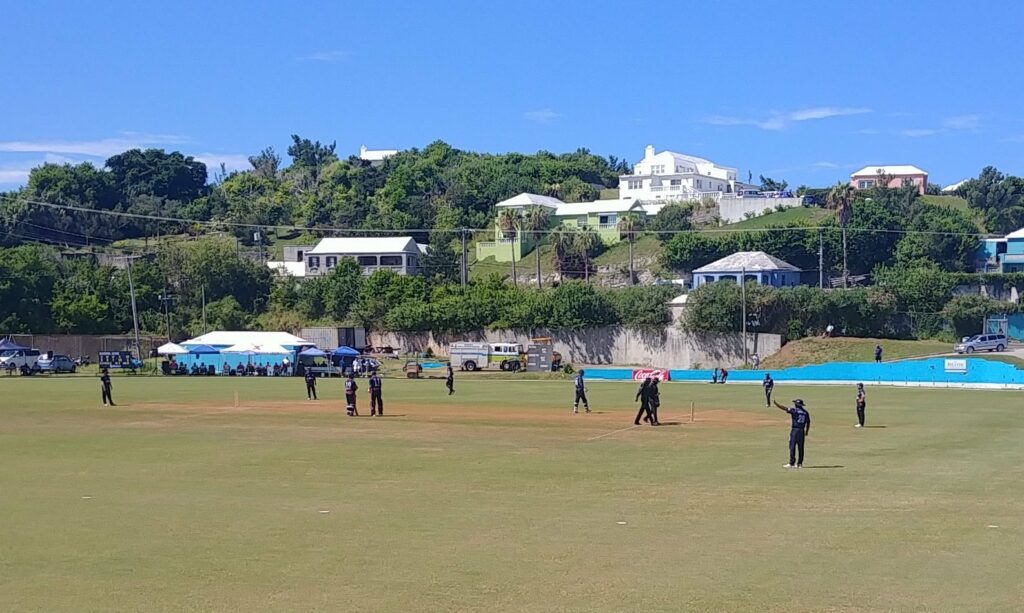 The US was bounced pretty quickly, but hanging out for a couple of days and drinking home-mixed swizzle with local Bermudan cricket fans more than made up for the disappointment.
I grew up taking the MBTA Green Line train to Red Sox games. Taking the Number 8 bus to the matches in Bermuda was just a tiny bit different…
The Cricamerica.com site continues to grow as does its number of followers and likers on Twitter and Facebook. Maybe the coolest thing as far as social media goes -- and one of the coolest things about cricket in general -- is that my personal twitter account only has about 50 followers, but two of them will be on the field next week when the Windies take on Afghanistan. I can't imagine being followed by players on the New England Patriots or Boston Celtics.
The 2019 baseball season is over. The Washington Nationals shook up the baseball world by storming back from an awful early season to win the World Series. It'll be four long, dark, and cold months before players head to Florida and Arizona for spring training. But there's plenty of cricket to follow, watch, and read about until then.
And just as I wrote last year, as long as someone somewhere is whipping a ball at a guy with a bat, I should be ok.