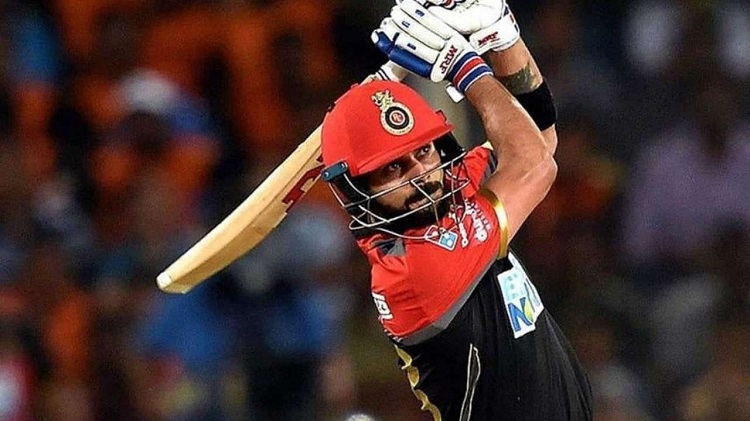 Is America Ready for Cricket?
I'll spare you the curious details about the rest of my life, but for the past two weeks, things have broken down like this: the first part of the day is about the IPL and the second part of the day is about baseball. Then I go to sleep, wake up, and do it all over again. And it's going to be like this for another month! It really doesn't get any better than this.
This year's IPL feels a lot less contrived than last fall's season played entirely in UAE. Cricket finally returned to India with England's tour earlier this spring. It's been cool to see T20 action back in Wankhede Stadium and I'm looking forward to seeing matches from Eden Gardens and the massive Narendra Modi Stadium. On the field, the drama and storylines range from Mumbai's attempt to win a third straight title to Virat Kohli's attempt to bring respectability to Royal Challengers Bangalore to Chris Gayle's attempt -- at age 73 -- to, once again, turn back the hands of time.
And if that wasn't enough, my IPL fantasy team is tied for second place. There are still some things I need to figure out fantasy-wise, though. Despite being a scoring machine, Chennai sat Moeen Ali this past weekend. I'm assuming there was a strategic reason why -- other than to mess up my fantasy team, I mean -- but I just don't know what it was. Maybe someday I'll be able to predict stuff like this.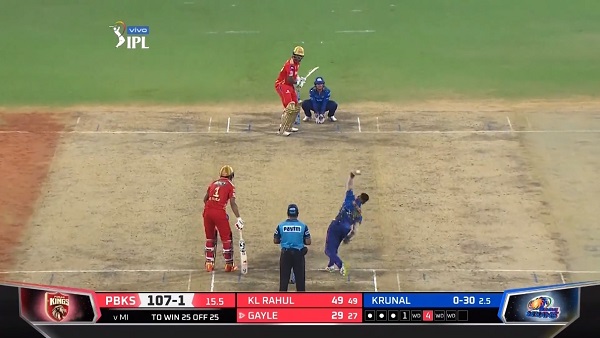 As far as baseball is concerned, having a full 162-game season with some semblance of fans in the stands is a huge shift back to normal after last year's abbreviated 60-game slate played in front of cardboard cutouts. Yes, there's still a gaping hole in my life caused by Mookie Betts being traded to -- and then signing a long-term deal with -- the Dodgers, but the Red Sox are off to a surprisingly strong start. And things are just as exciting elsewhere around the league. Shohei Ohtani continues to be the first player in almost a century to be a dominant force as both a pitcher and batter and the two Dodger-Padres series so far have both felt like October playoff baseball.
As a cricket and baseball fan, I can theoretically watch ten to twelve hours a day of someone whipping a ball at someone with a bat. How ridiculously cool is that? But what kind of bums me out is that there are millions of sports fans in this country missing out on about half of it. I've gotten to see incredible catches, timely batting, and suspenseful super-over action that have happened hours before the first pitch of any MLB game is thrown.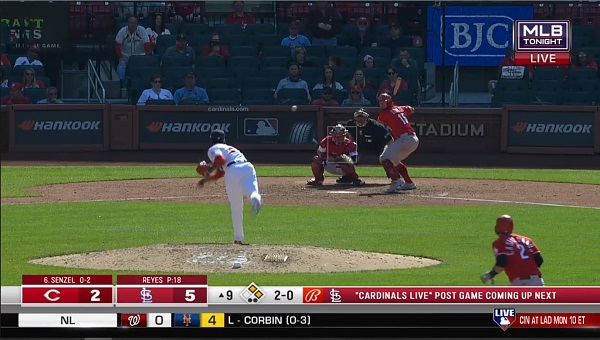 When I first started CricAmerica, I thought that converting sports fans in this country -- especially baseball fans -- into cricket fans would be easy once they knew how the game worked. Cricket has made me understand and appreciate baseball on a new level and my baseball-watching background has given me -- I believe -- a unique insight into watching cricket, whether it be Test, ODI, or T20.
Up until now, though, that whole "converting fans into fans" thing has proven tougher that I expected. It's getting better. Baseball fans that I know have stopped acting like I'm trying to sell them a timeshare when I talk about cricket and more cricket highlights are showing up on ESPN's SportsCenter. The needle may be moving, but -- wow! -- is it moving at a snail's pace. What cracks me up is that -- at least in my head -- the two games are flip sides of the same coin. If you like one, you're going to like the other. To like baseball, but to either have no interest in cricket or to dismiss it entirely is like saying you really like spaghetti but have no desire to try linguini or vermicelli. It's all noodles, folks!
I have no vested interest in cricket becoming popular in this country. I just think that a lot of folks are missing out on some incredible entertainment by being stubbornly dismissive about something that may seem slightly different or foreign. My goal is to change that perspective. I'm older and wiser than I was when I started my website -- ok, not a whole lot wiser -- but the more I look around at what's going on in this country, the more I'm realizing that this isn't really a cricket problem as much as it is an American problem.